18M Tower Mains, Liberton Brae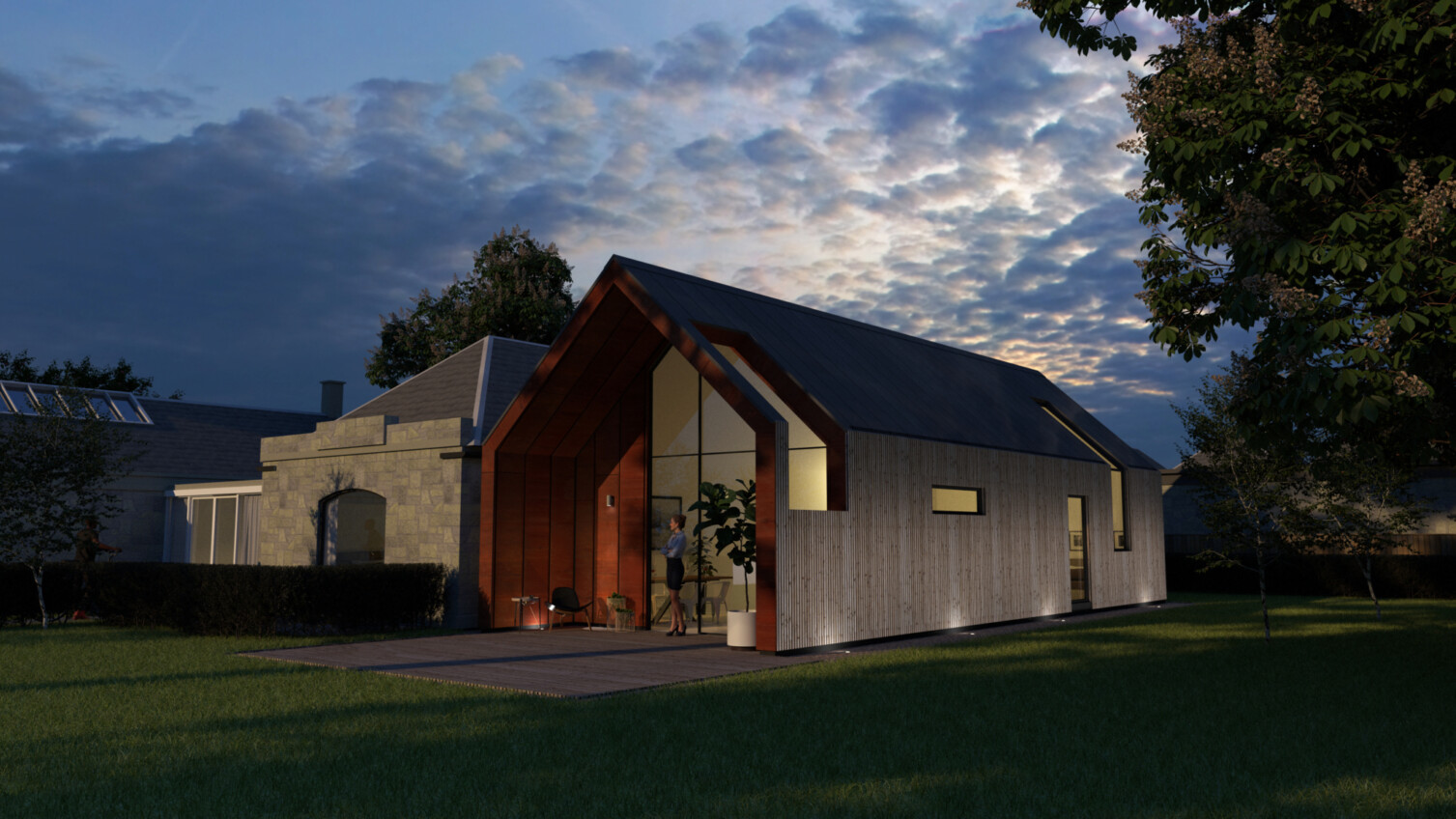 Sensitive and sustainable workshop extension to listed steadings
The Liberton Tower Mains Farm complex is situated to the western side of Liberton, Edinburgh. The charming complex, dating from the early 19th century, comprises a farmhouse and a number of outbuildings and steadings. All buildings that formed part of the B-listed farmhouse curtilage are now predominately altered, converted and operating as offices, small commercial units and a Montessori school. 
Hackland + Dore Architects have been commissioned to bring new life to the farmhouse and to a number of steadings, in a phased approach. The sensitive extension to 18M Tower Mains repurposes and extends the property whilst responding to the listed setting.
AT A GLANCE
Location Tower Mains, Liberton, Edinburgh 
Client Glenmorison Group        
Contract Value TBC   
Status On Site
The bespoke new build extension replaces existing poor-quality structures which adjoin the steading building 18M, addressing the surrounding context and enhancing the listing of the building.

The proposed scale is in keeping with the surrounding steadings and maintains high visibility of the farmhouse thus not affecting the hierarchy of the Tower Mains complex. The footprint and scale of the high-quality extension reflects the size of outbuildings that are to be demolished, with the proposed heights relating to the adjoining original steadings. Internally, the new extension floorplan seamlessly interlinks spatially with the reconfigured Old Steading layout 
The proposals address the restrictions of the existing workshop, currently not benefitting from high levels of natural light. The extension adds quality of space to the existing workshop and introduces a high degree of natural light and ventilation with a distinct and dynamic glazed wall incorporated into the overall form contributing to the wellbeing of its occupiers. The extension incorporates sustainable principles within the overall design and the open-plan and flexible office space in keeping with modern needs. Open views to the south and the Pentland hills are maximised with generous use of glazing integrating the ground and mezzanine floor levels with the garden with the built form elevating the user's eye. The vibrant area of glazing and private patio are both framed with warm burnt orange pre-weathered steel in keeping with the rural heritage of the site.
CIRCULAR ECONOMY
In line with our circular economy principles Hackland +Dore have successfully regenerated and enhanced the existing listed building and designed an energy efficient flexible space that can also adapt to changing needs. Investigating the varying internal layouts and structural options the new build extension also has the ability to be re-purposed once again to accommodate a spacious and flexible family home.
 Detailed planning consent has been secured for both commercial and residential uses. 18M Tower Mains is currently on site.