Canning Street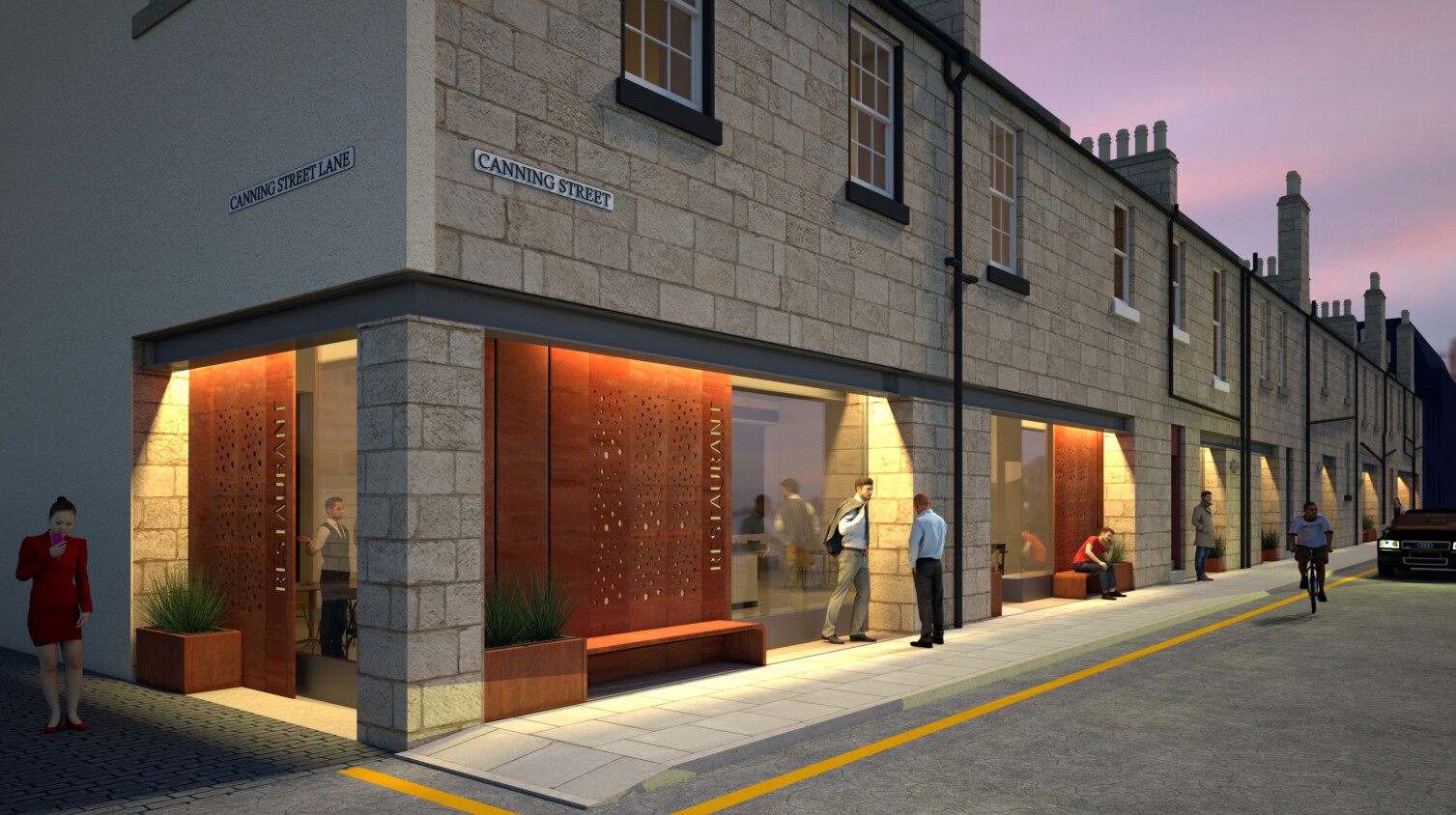 Contemporary Eat/Work Development
H+D's rather unique approach, blends the distinction between work, dining and social activity, offering maximum Client return whilst providing a flexible environment placing its end users at the heart of the newly created space facilitating movement and functionality. 
The project directly engages the immediate community, with the restaurant open to the public, contributing to the ebb and flow of activity and revenue with seamless transition to the work and social spaces. Interaction and connectivity are promoted across 5 levels of interior space arranged over various sized mezzanines, reduced slab zones and a central sunken social area.
The material palette of lacquered corten steel panels, exposure of new and existing steel beams/columns, existing brickwork, polished concrete floors reflect the urban/industrialized aspiration.
The folding sliding glass panels and external lacquered corten benches enhance the experience further, encouraging interaction/use between the interior and the immediate external areas, generating further activity, vitality and awareness of the space.
AT A GLANCE
Location Canning Street, Edinburgh 
Client Glenmorison Group